1 in 4 people are still not heeding the call to action to have their eyes tested and macula checked despite 80% being aware of macular degeneration. 1
Vision Excellence  is supporting Macular Disease Foundation Australia in urging local residents at risk to see their local optometrist and take control of their eye health during Macular Degeneration Awareness Week (24-30May).
Macular Degeneration is a chronic disease requiring early detection and diagnosis. In the case of the wet form, it can progress  very quickly and requires urgent treatment to save sight. Risk factors for macular degeneration include being over fifty, a direct family history and smoking.
The very early signs of macular degeneration can now be identified easily by modern technology which enables the optometrist to see the retina at the back of the eye, where the disease develops, and detect early signs of the disease.
Encourage your friends and family over 50 to have an eye test and macula check.
Along with having an eye test and macula check you should incorporate the good health practices of diet and lifestyle into everyday health routines.
Lutein and zeaxanthin are particularly important nutrients for the macula and are present in high concentrations in a healthy macula.
Omega-3 fatty acids are important to eye health and should be included in your diet along with other nutrients, including zinc, vitamin E & C and selenium to help support good macula health.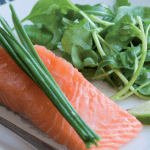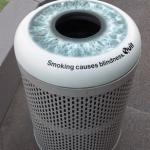 Eat dark green leafy vegetables, fresh fruit, fish and eggs.
Consideration  should be given to an appropriate supplement in consultation with your health care practitioner.
Quitting smoking is also critical, as smoking leads to blindness.
Recipes should include eye friendly ingredients such as dark green leafy vegetables, fish, eggs . A healthy, well balanced meal is one which includes a variety of nutritious ingredients from the five food groups.

References
1. The study was conducted on the Galaxy Telephone Omnibus in March 2015, among 1,100 Australians nationwide aged 16 years and older. The data was weighted to the latest ABS population estimates.